Venetian Blinds
Venetian blinds are constructed from a series of horizontal slats which can be tilted to control privacy and the amount of light let through.
They're available in a wide range of materials and colours to suit both office and home interiors.
In keeping with our tradition of high quality products, our venetian blinds are made from aluminium to minimise rust and make sure they last for years.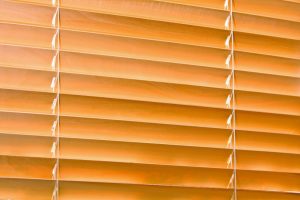 There's a fantastic range of colours and styles to choose from; whether you're after a sleek metallic look or something bright and colourful for the kid's room, we're confident to have something to your taste. Stylish, practical and contemporary, these blinds increase in popularity each year.
We've responded to customer demand by offering an even wider selection of wood styles to choose from, They look great in modern and vintage environments.
Wooden venetian Blinds – The days when blinds were viewed as purely functional are long gone and a beautifully made wood venetian can be as aesthetically pleasing and room changing as a piece of furniture.
When privacy and light control are the number one issue, venetians are perfect as their slats can be tilted to create light, airy spaces during the day or an ambient cosy room at night. And the beauty of real wood brings in the relaxing aura of the great outdoors and adds warmth and texture to your scheme. In the UK, our weather tends to be a bit on the grey side and daylight can lack the clarity and brightness of warmer climates. This is why painted wood has become so popular as we try to lighten up our homes with pale colours. And during the cooler months, wood acts as a natural insulator.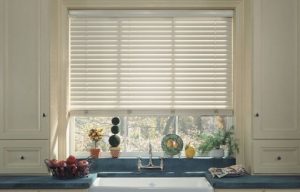 Our collection features a stunning mix of 28 finishes in both natural wood and contemporary painted shades. From fresh, coastal-inspired whites to rustic greys and the natural splendor of light and dark wood, the colour palette reflects and complements the latest interior trends.
Complementary or contrasting tape provides an extra point of interest to your Wood Venetian blinds and softens the overall effect for a luxurious finish. It's also an easy way to recreate the appearance of a shutter.
Light, bright airy spaces create a sense of calm well-being. Wood venetians are a lovely modern choice for bay windows, especially those that face out onto a busy street as the slats can be adjusted for privacy but still let in plenty of light